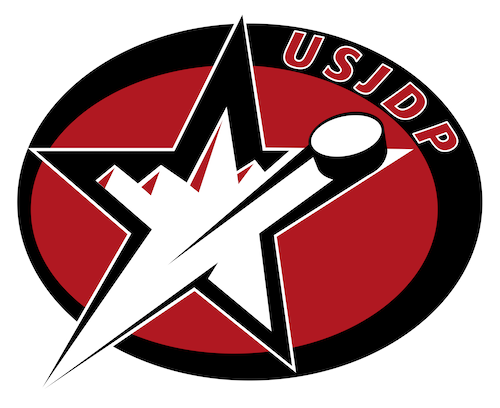 Resident Camper Info:
Resident campers will reside in Centennial Halls on the campus of the University of Denver. All players will share a standard, 2-person collegiate dorm room and will be monitored 24/7 by USJDP Dorm Supervisors residing in the same residence halls. In addition, players will receive 3 buffet style meals per day and will be provided beds, desks, chairs, microwave, mini-fridge, and linen packet consisting of: two flat sheets, blanket, shower towel, pillows and pillow case. In addition, all resident campers will have access to laundry, bathroom/shower facilities, and a player lounge with TV.
All campers will have complete access to Magness Arena and the Ritchie Athletics Center throughout the camp, including weight room, pool, courts, fields, track, and locker room.
PLEASE NOTE: No resident campers will be allowed to have cars on site during the week. If they drive to Denver they must make arrangements for parking it off campus during the camp.
---
Residence Halls
All Resident campers will be housed in Centennial Halls. For detailed instructions on finding the residence halls, please click here for the University of Denver's interactive Campus Map.
---
Resident Camper Check-In Times
Check-in times for all resident campers is 3:30-5:00 pm in the lobby of Centennial Halls. After checking in, all resident campers will have dinner at 5:00 pm and will then proceed to Magness Arena for the weekly evaluation skate which starts at 7:45 pm.
---
Airport Pick-Up & Drop-Off
There is a $50 one-way, or $100 round-trip, airport shuttle fee for each player needing to arrange transportation through the USJDP either to, or from, the airport. These fees will go directly to the professional transportation company to cover the costs for the private motor coach. All transportation requests must be in USJDP offices 2 weeks prior to arrival.
To arrange an airport pick-up and/or drop off, please send complete flight information including airline, arrival time, flight numbers, departure city of final leg of flight and your sons' cell phone number to USJDP Director Zac Desjardins.
As non-travelers are not allowed out to the gates to greet new arrivals, players will need to proceed to main terminal where an USJDP staff member clad in USJDP/CCM staff apparel will meet them at their assigned baggage claim. Players will then be escorted by USJDP Staff to the awaiting shuttle.
Payment for this service must be made prior to arrival at camp. Please send a check made out to Mike Gempeler for this service to our offices at the address listed above.
A note to our International Campers: Please send either a cashiers check or money order in US Dollars for these costs.
---
Arrival Times
On the day of your arrival, please arrive at Denver International Airport (DIA) no later than 3:00 pm, This is important as it allows us sufficient time to get the players to the University of Denver, checked into their rooms, and most importantly, fed before our evening skate. Players will travel by private coach via a professional transportation company and be dropped off right in front of our assigned residence hall.
Also, please note that the Player Shuttle Van departs DIA at 3:30 pm as discussed above so it is advised to arrange flights as close to that time to avoid unnecessary waits at DIA. Additionally, due to the stated 3:30pm Player Shuttle departure time, USJDP staff will not arrive at DIA to meet players until after 11:00 am.
---
Departure Times
Departure times on your final day of camp should be AFTER 3:00 pm. This will allow each player to participate in the morning game, shower, get checked out of their dorm rooms, and to the airport by 2 pm, allowing for an hour check-in time at DIA.
USJDP Junior Prep Hockey Camp