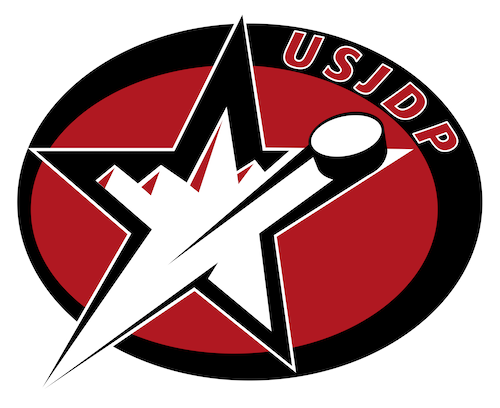 On Ice Instruction
The high-intensity on-ice curricula for the Boys Junior Prep Hockey Camp is designed & implemented each day by our professional NHL, NCAA and/or Junior A coaching staff. Drawing from their countless years of coaching and scouting, these coaches are able to design a program that will best prepare each player for Junior and/or NCAA hockey.
These camps are treated like overall skill development and team camps, and as such the our staff view them as a training camp focusing on speed, intensity, systems, puck movement, small zone games, battles, and competitions. In addition, we include individual skill development to better allow our players the ability to incorporate their individual skills into the overall development and game situations created in the camp. Proper player development, through the proper development of individual skills and an in-depth understanding of tactical team situations, is the goal of every Prep Camp.
---
Both the technical, and the tactical, aspects of each position could be covered in-depth during the camp as outlined below.

Offensive Skills
Technical: Puck control, puck protection, skating with speed & power, passing, shooting, shot tipping, puckhandling, dekes and fakes.
Tactical: Cycling, systems, positioning, movement, playing away from the puck, support, offensive attacks, communication, down low play, breakouts, power play theory and penalty kill theory.
Defensive Skills
Technical: Puck control, puck protection, body play, skating with speed & power, lateral movement, and shooting.
Tactical: Positioning, systems, offensive attacks against, playing odd-man rushes, pinching, breakouts, dumping the puck, proper gap control, joining the rush, angling, communication.
Goaltending Skills
Technical: Movement, positioning, rebound control, playing the puck, and recovery
Tactical: Movement in the crease, save selection, and game situations
---
Dedicated Goaltending Coach
This camp is not a straight up skaters' camp nor is it a straight up Goaltenders' camp. It is a camp that is geared towards preparing all players for Junior and NCAA hockey and is treated as an overall skill development and team camp. And as such, we have added a goalie specific coach to be on-ice with each group, each day working solely with the goaltenders.
Not only will this coach be responsible for all goaltender specific training each day, but they will conduct all one-on-one exit interviews and player evaluations for all Goaltenders.
---
Specialty Ice Sessions
Each night, all players will take part in a 1-hour specialty ice session. These sessions have become very popular with the players as they focus on specific skills each player wants to work on and are a chance for each athlete to work one-on-one with the coaches on individual skills such as skating, shooting, goaltending, movement, face-offs, etc.
---
Weekly Groupings
All Junior Prep Camp players participate in an evaluation skate the first night of camp each week and are then placed into groups based on their age and ability to ensure proper competition and development levels within the groups. Each group will be comprised of two teams and preliminary groupings will be posted the following morning prior to the days' first on-ice session. These teams will practice with each other during every activity throughout the week, and will compete against each other during the three weekly Showcase Games.
PLEASE NOTE: These groups ARE NOT FINAL and all players are subject to movement within the groups based on their on-ice performance at ANY TIME throughout the week. In fact, many players do get moved from group to group as the evaluations are based on a 60-minute performance and are therefore very preliminary in nature. However, this is a necessary precaution to ensure the physical safety of each player in camp.
---
Strength & Conditioning
The off-ice training program is designed and implemented by the University of Denver Head Strength Coach Matt Shaw and staff. It will focus on the development of hockey-based physical strength and stamina and is the same program used by the NCAA D1 Denver Pioneers Hockey Team. These sessions will focus on the proper execution and understanding of the drills and exercises necessary to develop and strengthen the athletes' core muscle groups through the use of conditioning, resistance training, free weights and stretching. The goal is to develop the hockey players' power, agility, speed, and balance, while at the same time not compromising the players' flexibility. The coaches will discuss how to continue this development during the off-season by discussing proper eating and training regiments.
The coaches will run the athletes through a number of core muscle strength, conditioning and flexibility drills utilized by the NHL in the free weights room and gymnasium to achieve the desired results. The goal is to not only improve each player's overall core strength and flexibility at the camp, but too also properly educate the players on how to properly continue this development training long after they depart the camp.
---
College and/or Junior Hockey Seminars
Along with the 2x daily Strength Training sessions, each camper will attend daily College and/or Junior Hockey Seminars. These seminars will focus on a number of various topics all related to the Business of Hockey. Topics will include college and junior hockey, recruiting and exposure opportunities, Junior team try-outs, the importance of good grades, successful systems and tactics currently being utilized by collegiate and professional teams, getting along with your coaches, how to get noticed, how to promote yourself, what to do when a team expresses interest in you, mental toughness, what do coaches and scouts look for in a player on-ice, off-ice and in the classroom.
These instructional sessions are conducted by the coaches on staff each week and are open to players and parents alike.
USJDP Junior Prep Hockey Camp