Colorado Junior A Development League
2023 Colorado Summer Junior A Development League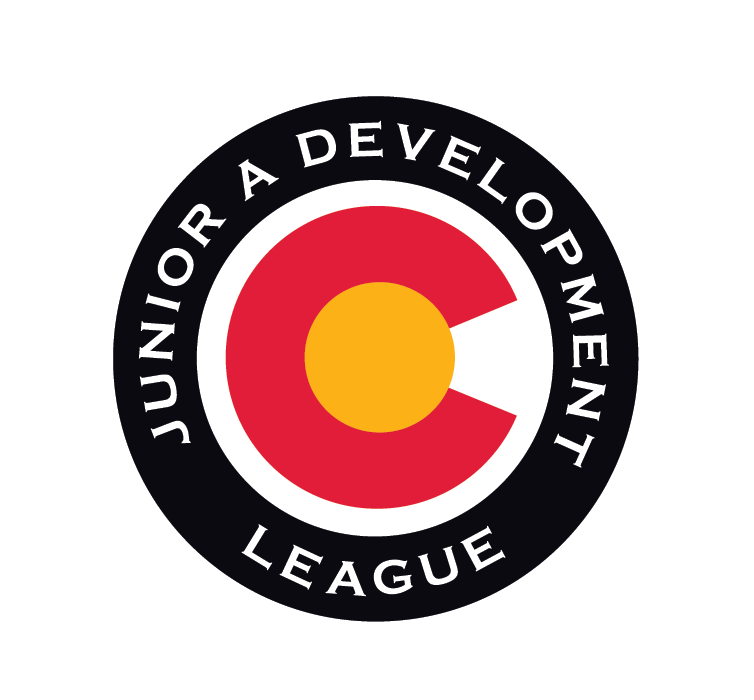 *** REGISTRATION FOR THE 2023 SEASON IS NOW OPEN ***

<<< Click HERE to get started >>>

June 11 - August 5, 2023
South Suburban Sports Complex
$530 per player


The Colorado Summer Junior A Development League is designed to give current high school aged players, and those players looking to play beyond high school, the chance to hone their skills and keep fresh over the summer in a fast, fun, risk-free environment. Play with your friends, play with your opponents or even play against your current teammates, all the while improving your skills and developing your creativity, goal scoring and playmaking abilities.
In this no-contact environment, players will learn leverage, body positioning, creating time & space and puck protection while the vast amounts of open ice will provide additional puck on the stick time which will improve player creativity, puck skills and ice awareness.
Quick Facts:
Rosters - 15-18 skaters, 2 goalies
2 age-specific divisions: U21 (2002-2005 birth years) & U16 (2006-2008 birth years)
Equal ice time for ALL players
16 league games plus playoffs - ALL teams make the rapid-fire playoffs
8 week long season, 2 games per week
Assigned coaches to each team
Players sign up as individuals from which teams are drafted
2 certified Colorado referees per game
Game Times – Two 30-minute run-time periods
All current Colorado high school aged students are eligible
Fast-paced, puck movement, rub-out style hockey - No boarding or open ice hits
Increased puck time = increased off-season skill development!
League standings will be kept, but individual stats will not
One-day, rapid fire League Playoffs on Saturday, August 5
All Players will receive:
Junior A Development League team jersey
Custom Junior A Development League hat

Location:
All league games and the one-day, rapid fire playoff on Saturday, August 5, will be held at the South Suburban Sports Complex in Littleton:
South Suburban Sports Complex
4810 E County Line Rd
Littleton, CO 80126
(303) 798-7515
Eligible Players:
The 2023 Colorado Summer Junior A Development League will be split into 2 age groups to ensure appropriate levels of competition and safety for all players in both divisions.
Players will be allowed to register for either the U21 division (2002-2005 birth years), or the U16 Division (2006-2008 birth years), based on their birth year. In the end, we will have 4 teams in each of those two age-group divisions made up of current year Junior A/B, Midget AAA/AA, High School Varsity, or Bantam AAA/AA players. All players who submit an online application form will continue to be vetted prior to Acceptance into the league to ensure they meet the minimum playing requirements. Once accepted you will receive an official Acceptance email to notify you of your selection.
Game Times & Schedule:
Once again in 2023, all weekday and weekend games are on the same day, at the same time and at the same facility - every week! All weekday games will be held on Thursday and all weekend games will be held on Sunday, see games times for each day shown below:
Thursday game times:
Rink 2: 7:10-8:25pm & 8:35-9:50pm
Rink 3: 7:20-8:35pm & 8:45-10:00pm

Sunday game times:
Rink 2: 1:15-2:30pm, 2:40-3:55pm
Rink 3: 1:30-2:45pm, 2:55-4:10pm
Games:
Each team will participate in 2 games per week between June 11 and August 5. All games will be 75 minutes long and consist of a 5-minute warm-up and two (2), 30-minute running time periods. All games will be refereed by 2 certified refs and will play according to USA Hockey Junior rules. That being said, for the safety of the players, we will be playing normal icing rules, not hybrid icing rules utilized at the Junior level.
Team Coaches:
Each team will be assigned a coach to run the bench for all games during the summer session.
Assigned Teams:
All registered and accepted players will be randomly assigned to a team prior to the start of the event. For example, the total number of AAA players will be added up, sorted alphabetically, and then assigned to each team in a 1, 2, 3 fashion. After that the same protocol will be used to assign the AA players, then the High School Varsity players and then the High School JV players.
It is in the best interest of the league, and the players, to provide even teams, and to promote the highest level of competition as possible. That being said, and in the spirit of the league, we are allowing small groups of friends to sign up and play together*.
Each team will consist of, at a minimum, 10 Forwards, 7 Defenseman and 2 Goaltenders with equal ice time afforded to all players in every game. Assigned team rosters will be published on Friday, June 2.

* To make a request to play on the same team, all players in the group must add the names of the players in said group into the Team Request field on their individual registration forms. We will do our best to accommodate all requests, but, to ensure parity, we cannot place more than 5 players from one group on the same team.
Game Rules:
The league will utilize USA Hockey Junior hockey rules for all games. Please see official League Rules page for more details.
Physicality:
This is rub out hockey only. We will be talking to the kids the first day, and coaches will be reminding players weekly. This is off season hockey where we can keep our feet moving and enjoy the game without getting hurt. If there are kids pushing the physical play they will get a warning from the officials first, but if it continues the player will be removed from the game, and then the league, without refund.