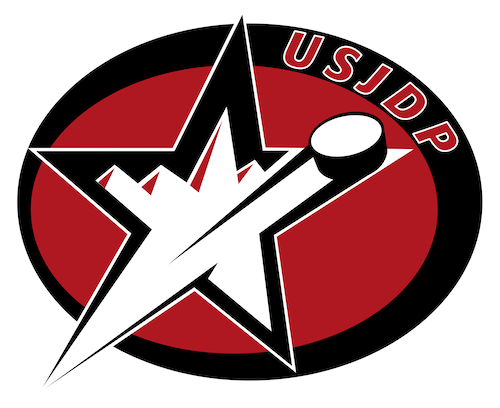 What is the USJDP?
The U.S. Junior Development Program provides the most comprehensive, elite player development program is the United States for 2002-2008 born AAA, AA and Junior A/B players...
Learn More

I've had the privilege of working the Prep Camp the past two years and can't wait to return in summer 2020! This camp really helps young players prepare for the next level by providing access to the top Junior A & NCAA coaches in the country who dedicate 3 hours on ice each day to teach and develop each player individually. I really enjoy the program and working with players from around the world, helping them navigate the junior hockey landscape.
Keenan Kelly - Associate Head Coach, Wichita Falls Warriors, NAHL

It was a great pleasure working with the players this past summer at the USJDP. They showed a willingness and desire to work hard which led to great improvement over the course of the week. And it doesn't get much better than doing all this in the University of Denver facilities, wow!
Parker Burgess - Head Coach, Janesville Jets, NAHL

I really enjoyed coaching at the USJDP Junior Prep Camp this past summer. A week at the camp provided me an incredible opportunity to work with a great group of players day-in and day-out, allowing me to get to know each of them individually. In the process I learned about their strengths, weaknesses, coachability, work ethic, maturity levels, and overall skill sets. It was a great experience for me as a coach to get to know these players personally, and not just as a jersey number.
Cody Campbell - Head Coach, Walpole Express, EHL

This is one of the top development camps in the U.S., hand's down!
John Perpich - Winnipeg Jets Pro Scout, NHL

I have enjoyed working this camp for many years as it really allows me to put these driven young men through the paces to see what they are made of. If you are a highly motivated player, with the goal of playing Junior A, and then college hockey, I can think of no better place in the U.S. the help you attain those goals. This is one of the top development programs in North America.
Mike Corbett - former Head Coach, University of Alabama-Hunstville, WCHA

I have coached the Prep Camp for two years and have been very impressed with not only the caliber of players at the Prep Camp, but their willingness to learn as well. I look forward to coming back and being a part of the camp again.
Brian Kauffman - GM/Head Coach, Omaha Lancers, USHL

I have attended and coached the last three years at the USJDP Junior Prep Camp and have been very impressed with the camp. Not only is it very well run, but the players are all hard-working, committed players who are willing to do anything to improve. The daily schedule and coaching staff the USJDP has put in place at this camp is not only making these players better, but opening some doors for them too. I look forward to returning again.
Nick Harper - Scout, Janesville Jets, NAHL
Contact the U.S. Junior Development Program (USJDP)